Software
Wireless locker system
For Hybrid office and co-working. GYMs, shops and business centers for postal or courier delivery service.
PRICING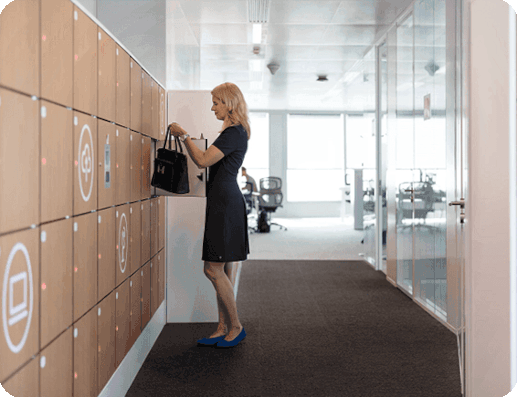 Locker system for
hybrid office and co-working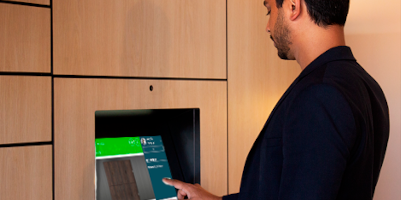 For employees, guests, parcel delivery.

The wireless lock can be used in Gym, shops, courier delivery, co-working

Easy maintain without wires

Access via Bluetooth: mobile application, Self-service kiosk

Access via PIN code, QR code, security access card

Booking functionality for office locks. One locker can be used for single employee or shared with others

One-time password for guests or couriers

Support of E-Ink with booking data: locker ID, name, QR code to scan and open from mobile application
Locker system
for courier delivery service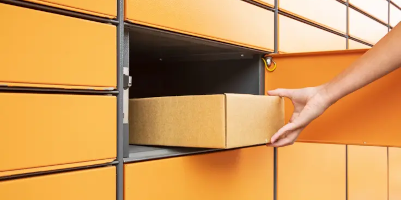 Any location for locker system installation. Only tablet PC with Skyscraper management software and Wi-Fi is required

Access to locker system with QR code, PIN code and others

Support of E-Ink with data: locker ID, name, QR code to scan and open from mobile application

Can be used as postal services for employees in hybrid office
Locker system
for GYM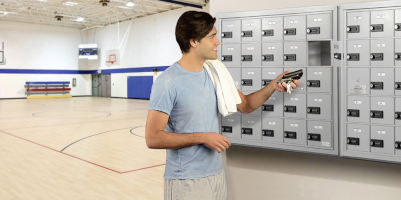 Access to locker via QR code, NFC tag, PIN code or Bluetooth

Users are able to choose locker on their own

Mostly any type of materials can be used for lockers

No wired devices, simple maintenance
Locker management
for business center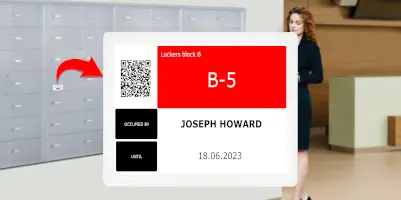 Landlords can provide storage for tenants and apply fee for usage

Can be used for documents or package delivery

Access can be shared with multiple tenant employees on their own

Tenant can order storage space in a locker system for a period of time
Interfaces
of Wireless locker system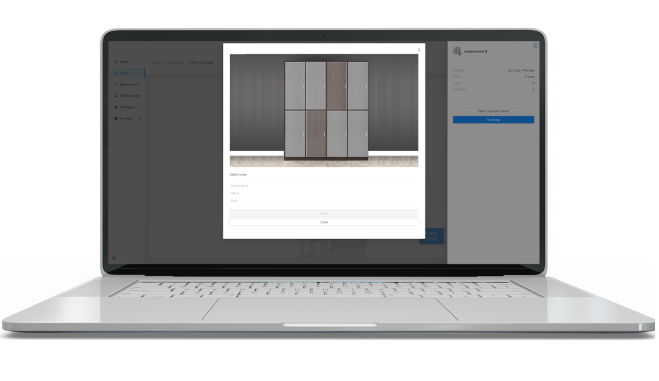 Mobile application for iOS and Android
Open locker with QR code, find locker or book storage for personal needs via mobile application.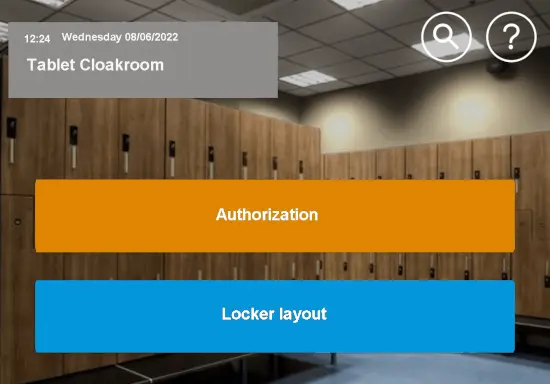 Locker management Tablet PC
Android application for tablet PC is used for management purpose of wireless lockers and to provide access to lockers via QR code, PIN code, security access card, face ID and even Active Directory credentials.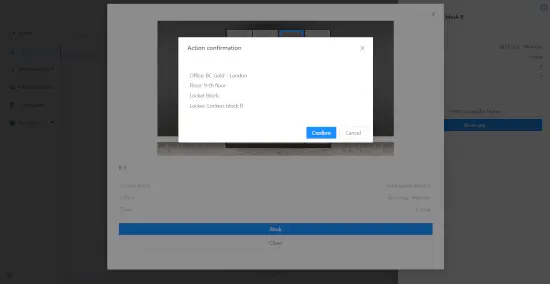 WEB portal
Administration of lockers through the Smart Office portal and setting parameters: name, tags, background image and other criteria. WEB portal has interfaces for users. API for integrating with the client's portal.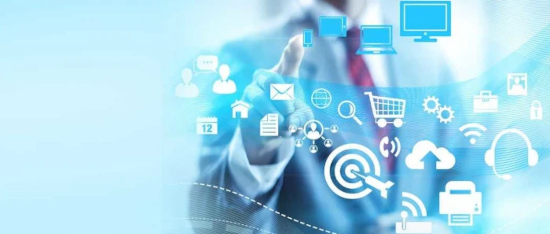 Open API for integration with locker system
Our flexible API allows clients to implement functionality into any third party application or to be integrated with payment systems or security access systems.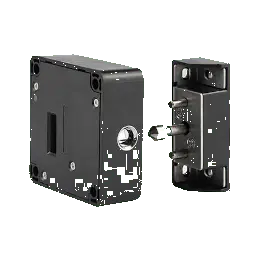 Wireless Bluetooth lock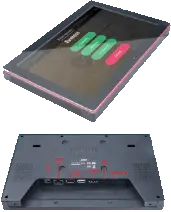 Panel PC for lockers management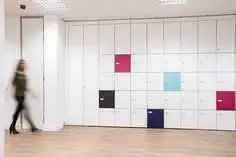 Lockers of any design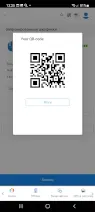 Mobile application to make booking and open personal locker
Our experts are ready to consult how to use
locker system
We have solid experience with locker system implementation for Business Centers, GYMs, courier delivery service, hybrid offices, shops and others.

Do not hesitate to contact us and get free consultation about locker solution.
Implementation service