Software
Outlook plug-in for workdesk booking
Workdesk reservation module is designed for Microsoft Outlook as plug-in.
PRICING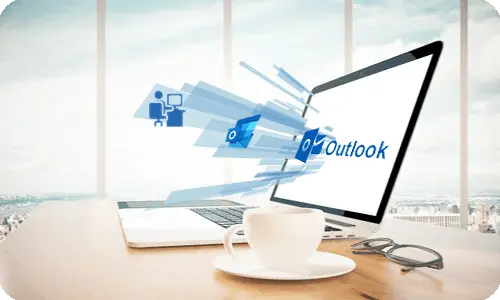 Outlook plug-in
key features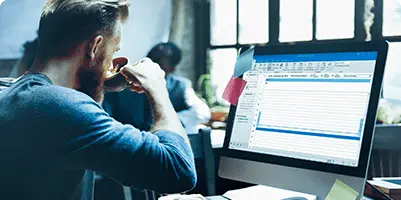 Can be connected both to our SaaS and on-premises license clients

Plug-in is coming as part of our desk booking module

It works with our Smart office back-end application

Simple interface for Outlook users

Find work desk, check its location on the floor map and manage reservation via Outlook calendar

Self check-in terminal
How to use
Outlook plug-in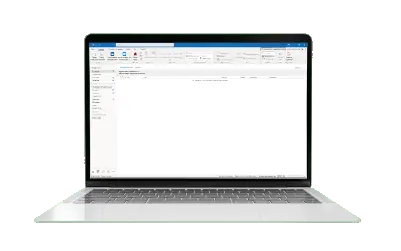 You can download installation file, setup plug-in. Smart office back-end server will send authorisation email. User will just need to choose corporate email during first initialization of plug-in.
Interfaces
of Outlook plug-in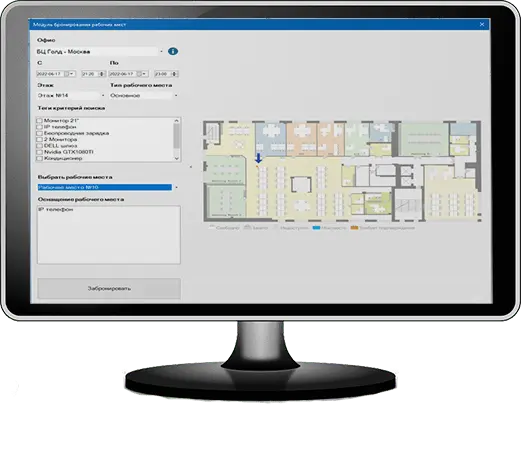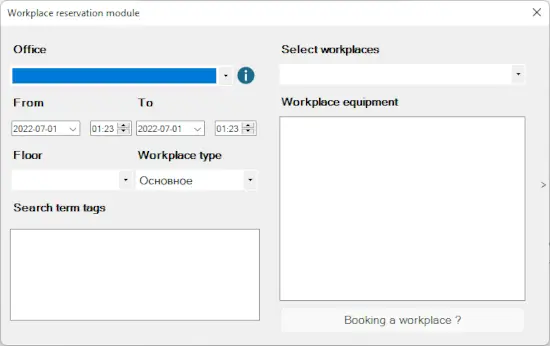 Workdesk finder
Enable filter to find work desk suits your requirements.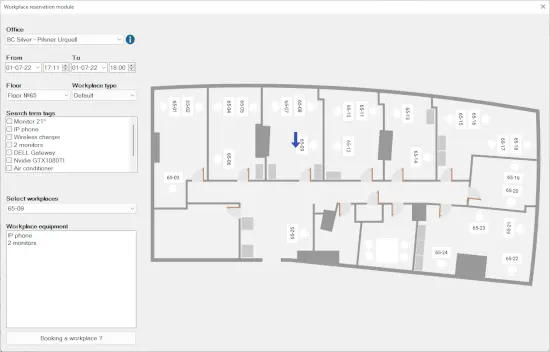 Checkout on the floor map
Check your work desk location directly from Outlook.
We invite local partners
for cooperation
We actively develop our geography presence and invite partners for our solutions implementation in the regions of Middle East and Africa, Latin America.
To become a partner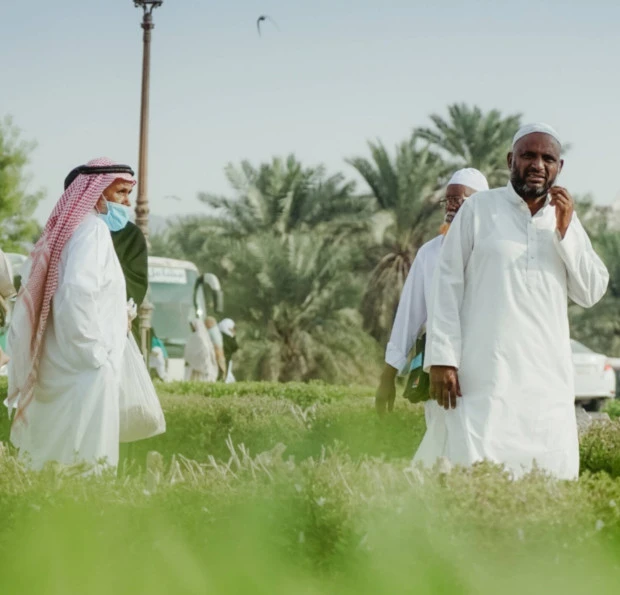 Mena, Africa, South America
If you are interested in becoming our partner, please fill in this form:
How to implement
Outlook plug-in for workdesk booking?
For small companies, the implementation can be done by themselves.

For the enterprise clients, we offer comprehensive implementation services together with our partners. It includes integration services, equipment supply, implementation of individual business processes.
Implementation service